We have been pleasantly surprised at the interest shown for our assortment of greeting cards sold through our gallery over the years. The cards mostly represent my paintings and drawing, though we also have a series depicting some of the wonderful agates and jaspers we've collected from local beaches.
For those who may be interested in purchasing cards, they are priced at $29.95 for a pack of six, applicable tax and shipping extra. We have some selected sets in six packs depicting owls, warblers, winter landscapes and many other themes. You can also pick your own preferences by referring to the web site catalogue. Simply make reference, when you check out, to the images of your choice along with the catalogue numbers. (or if there is no places, just send us an e-mail)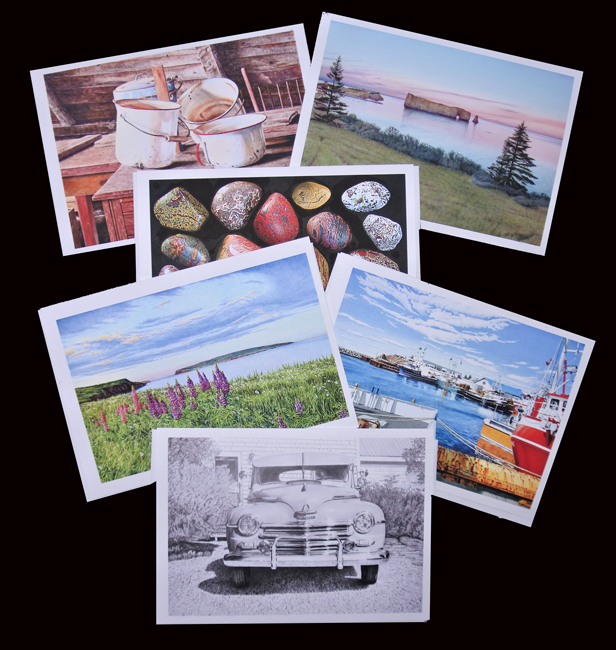 The cards measure 5'' X 7'' (12,7cm X 17.8cm). The are printed on archival card stock using the same lightfast inks used to produce our limited edition prints. All our cards are produced here in our shop. They are individually prepared and packed and we are the sole distributor.